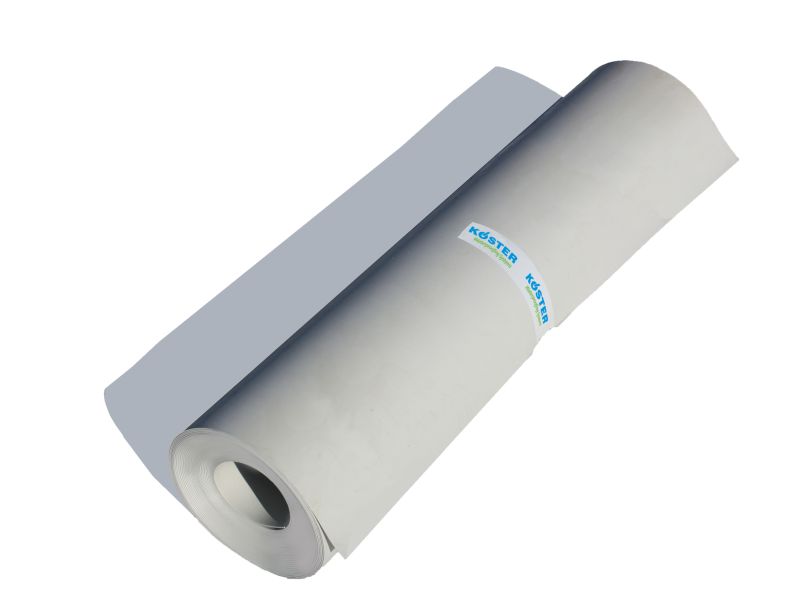 TPO is acronymous for Thermoplastic Polyolefin and it is a type of polymer single-ply membrane that uses thermo-welding (hot air) to connect the seams. This type of membrane was originally developed in the 80's and it is currently the fastest growing membrane in the roofing and waterproofing industry.
What are the advantages of TPO?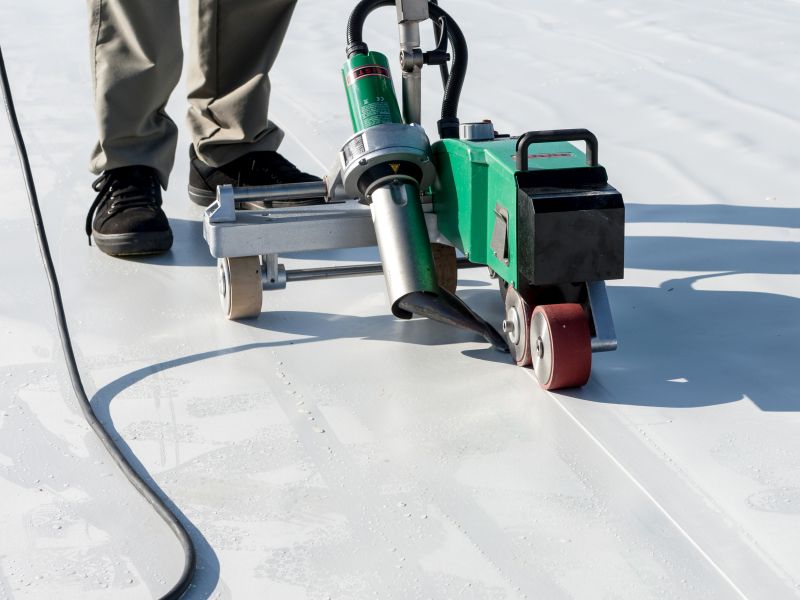 Compared with another type of membranes, TPO combines several advantages like the fact that it doesn't contain any toxic or hazardous ingredients and therefore environmentally friendly, or its heat-reflective characteristics make it highly energy efficient.
Also, the TPO membranes are fully recyclable, so the impact on the environment is very low, but one of the best features is the fact that TPO doesn't contain plasticizers to be flexible, such as PVC membranes. The polyolefin structure is flexible and it will stay flexible throughout its total life cycle, having unique benefits on the durability of the membrane.
Are all TPO membranes the same?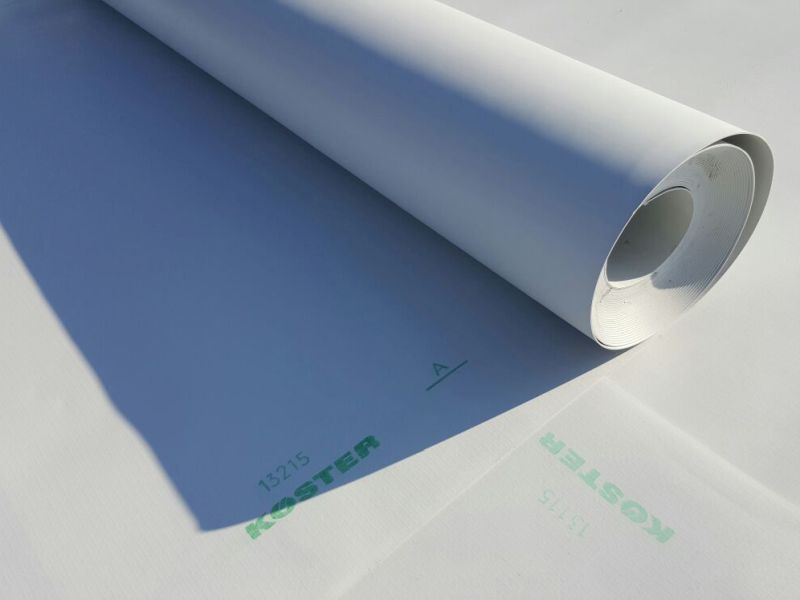 No, each manufacturer has its own recipe with specific ingredients and additives that make each brand a necessarily different product. One of the most important differences is the type of polymer used for manufacturing the product. It can be based on PE (polyethylene) or PP (polypropylene). KOSTER TPO membranes are PE-based, but also include several other elements in its recipe to enhance its performance and to offer the market a premium quality membrane.
What is the difference between KOSTER TPO PE and other TPO PP based?
Apart from the chemical differences between these two types of polymers, what is important is to explain the practical advantages of the PE in comparison with the PP.
PE is very flexible but also combines a very high tensile strength and abrasion resistance, making it the right option for a roofing membrane that needs to be resistant but at the same time very flexible. Another important advantage is that PE is more resistant to UV radiation than PP. This also has a very important advantage for a roofing membrane, because normally it is used exposed to direct sunlight.
Regarding temperatures, the PE is the best polymer to resist extreme temperatures. Especially the low temperatures can be very harmful to plastics. As the temperature is decreased, most polymers begin to stiffen up and they go through what is known as the 'glass transition' (Tg) to become effectively glassy solids with all the properties of glass, so they become very hard and also very brittle and that originates cracks in the membrane. With a glass transition around -100 ºC, the PE based membrane is the best option to resist low or extremely low temperatures, so we can say it is by far the best choice for low temperature climates.
Also, the high temperatures may cause premature softening of the materials and make them lose its properties. As the temperature goes up, polymers soften and lose its ability to resist mechanical impact, and if stressed may easily crack. In this particular the PE KOSTER uses has a softening point similar PP, but better than other types of membranes such as PVC or Bitumen.
This means that PE can resist better to a wider amplitude of temperatures, than other material used to produce waterproofing and roofing membranes.
Another important aspect is that roofing materials are normally exposed to chemical and pollution aggressions, and that constitutes another advantage of the PE, that it is resistant to almost all polar solvents, such as acids, alkalis, alcohols, and oil.
Why choose a TPO membrane from KOSTER?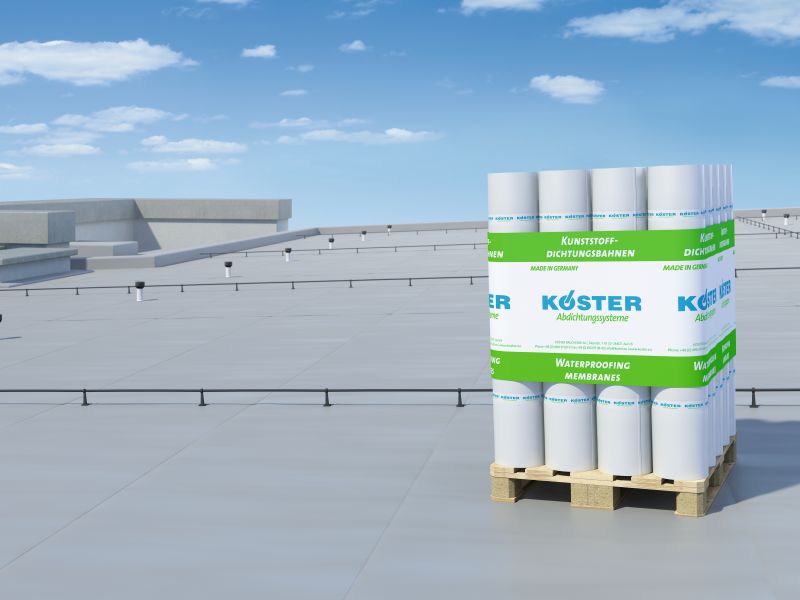 KOSTER is one of the oldest and few TPO manufacturers in the world and it has nearly 30 years of experience in the production of single ply thermoplastic roofing and waterproofing membranes. This gives us a solid experience that very few can offer. Also, apart from the general advantages of all TPO membranes, KOSTER also adds value by being one of the few that produces PE based TPO with all its advantages (most known competitors produce PP based TPO).
But lastly, KOSTER still offers a unique characteristic in its membranes. Unlike the competitors, both top and lower layers are produced using the same quality material, giving the membrane a perfect UV stability throughout the whole thickness and ensuring the most perfect and homogenous welding of the seams.
Are the KOSTER TPO membranes only usable on roofs?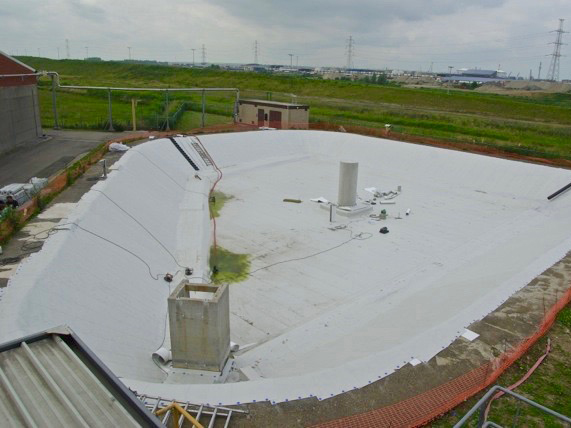 No, the KOSTER TPO membranes, as a waterproofing material, can be used on several fields of application, but due to its characteristics, traditionally flat roofs are the majority of its use, mainly because it is the most demanding field of application in a construction.
The KOSTER TPO membranes are also used on drinking water tanks, water treatment tanks, underground structures such as tunnels or basements and on a wide variety of roof application techniques such as loose-laid system under ballast or green/garden roofs, mechanically fastened system, stripe adhesion systems and even a special self-adhesive membrane called KOSTER TPO SK.
FLL green roofs certification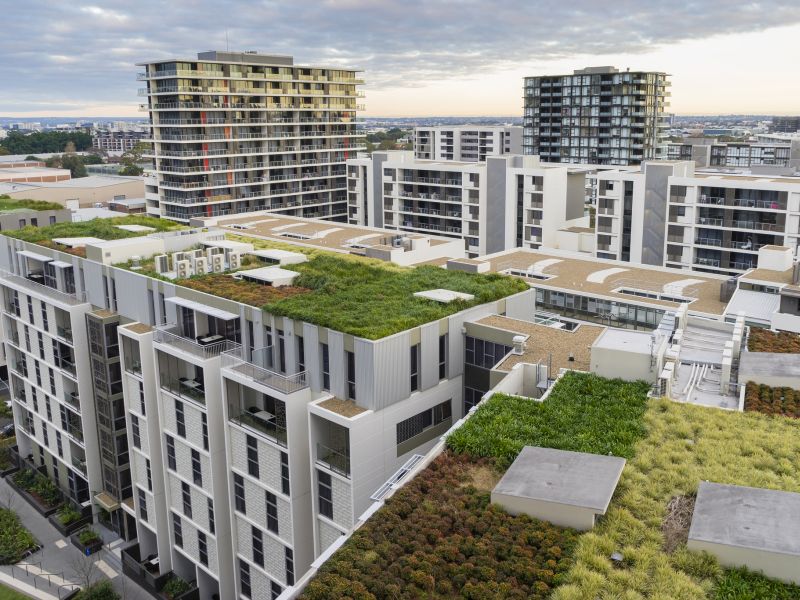 FLL certification is the most demanding roofing membrane test for approval to use under garden or green roofs. KÖSTER TPO membranes are officially approved for use under the soil, vegetation, and greenery by the Hochschule Weihenstephan-Triesdorf University of Applied Sciences, Institute of Horticulture, Freising, Germany.
Drinking water certification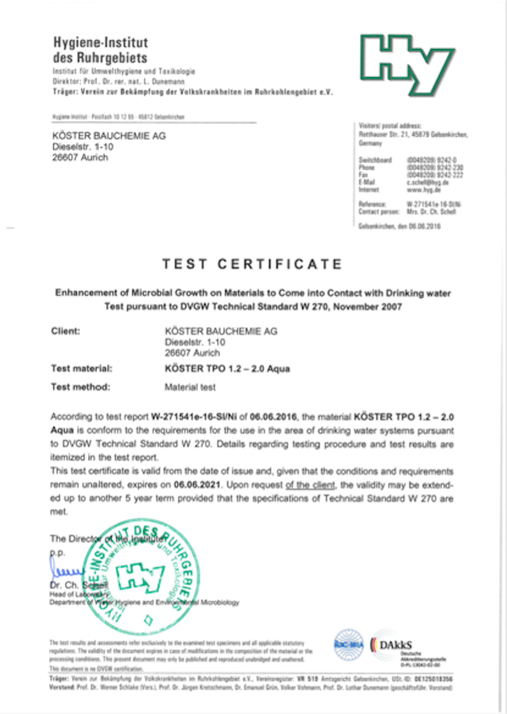 Drinking water is the most heavily regulated consumer good in Germany. KÖSTER TPO Aqua membrane is officially approved for waterproofing drinking water tanks by the Hygiene for Institute in Gelsenkirchen, German